Easy 60 Day Returns
$10 Flat Rate Shipping
Satisfaction Guaranteed
Flat Rate $10 Shipping

|

Easy 60 Day Returns

|

Satisfaction Gurantee
Flat Rate $10 Shipping

|

Easy 60 Day Returns

|

Satisfaction Gurantee
Subpod Mini – the answer to small space composting.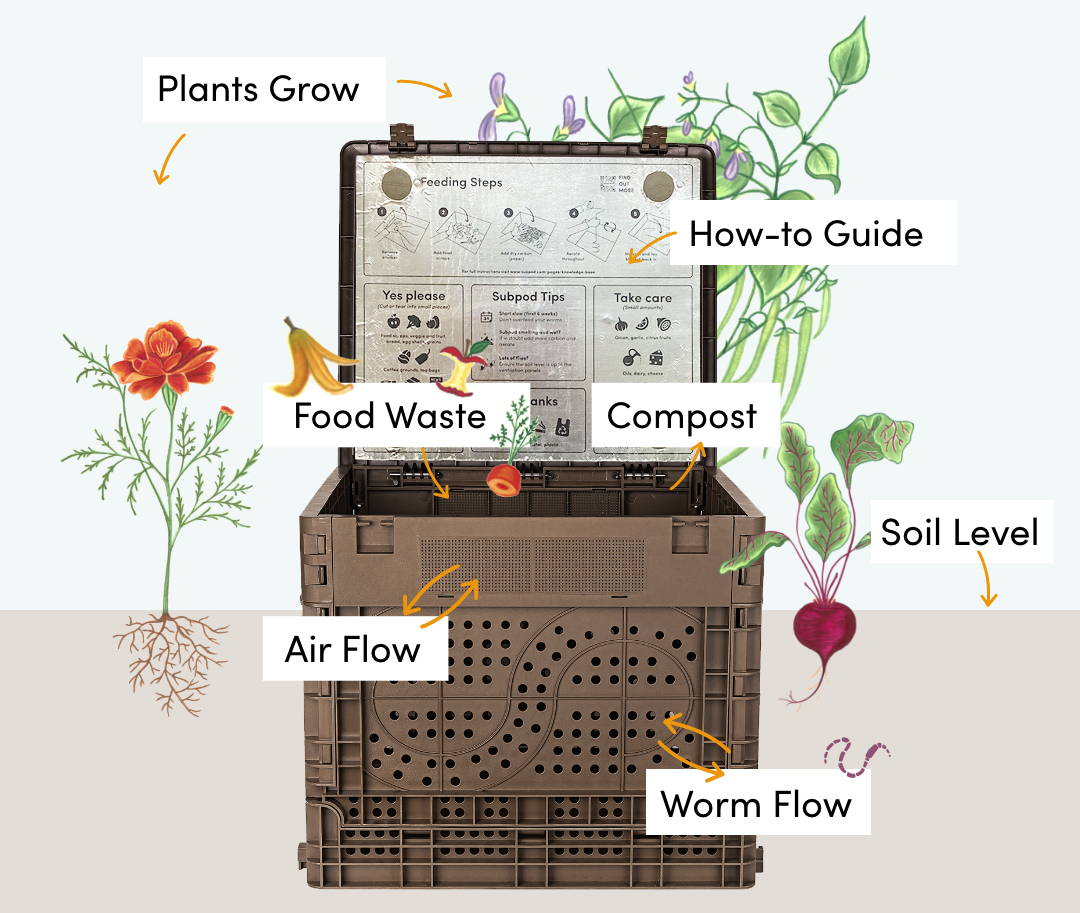 Subpod Mini is an in-garden worm farm & compost system. Compost worms and microbes live underground inside the Mini and turn the materials you feed them (food scraps, paper, cardboard) into rich compost. Going below ground means your worms are happier, and you feed your plants at the root level. Over time, nutrients from the compost will feed your garden soil and help your plants thrive.
Aerobic System = No Smells
Our unique 360°ventilation system disperses any odours before they can build up.
5 minute a week maintenance
Maintain your Mini in just 5 minutes a week! Just add your food scraps daily and aerate your compost.
Rest easy with a handy compost guide under the lid to help you every step of the way!
Uses only naturally occurring systems. Requires no power or energy, and very little water to function!
Improves the fertility of your soil, so you can grow healthy vegetables and herbs in your own space.
Below ground Subpod Mini it is naturally insulated, creating optimal conditions from extreme cold to extreme heat.
Watch the premier video for our new Subpod Mini compost system
"As the global food waste crisis hits people's radars, innovators are coming up with all kinds of creative solutions. Joining the movement, a team of people in Australia, has dreamed up a novel solution that makes composting food waste easier, quicker and more appealing – and it's now been launched globally."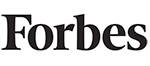 "That's the great thing about Subpod, it can go anywhere. I call myself a compost master. I've mastered composting. I have done my 10,000 hours in many systems. I can speak with authority here. I haven't seen anything better in a simple system that's understandable and easily teachable as a Subpod."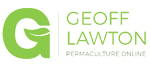 LEARN MORE
Subpod Mini FAQ's
What can be composted in Subpod Mini?
You can compost a much bigger variety of materials in Subpod than in other worm farm systems! See the full list below:
FOOD WASTE ✅
Most food waste can be composted in Subpod without worry. Fruit and vegetable scraps, eggshells (crush them first), coffee grounds, used tea leaves, spoiled plant-based milks, grains, pastas, breads, nuts (and their shells), seeds, pits, husks and so on. Small amounts of meat, seafood, dairy foods, citrus, onion and garlic may also be added. Subpod can also process spicy herbs, peppers and oils but it's best to introduce these slowly in small amounts at first, and only once your worms are fully established (after around three months).
PAPER & CARD ✅
Most scrap paper and cardboard can be added to Subpod, as long as it's not laminated or super glossy. Again, the smaller the pieces, the better. Junk mail, office paper, bills, envelopes (no plastic windows), post-it notes. Paper plates, tissues, egg cartons, paper cupcake liners, baking paper, even card and paper packaging is fine.
NATURAL FIBRES ✅
Cotton wool balls and pads, tampons, toilet paper cores and even natural latex condoms and gloves can go into Subpod. Old clothing, face washers, napkins, tablecloths and very old towels can be used as long as they are made from natural fibres like cotton, tencel, linen, hemp or wool (no polyester, nylon, acrylic or blends) – just shred them into small pieces first. Washer and dryer lint is okay too, as long as it comes only from clothing made from natural fibres.
WOOD AND BAMBOO ✅
Sawdust (no paint) is great. Toothpicks, disposable wood, bamboo and bioplastic cutlery and crockery can be composted, along with dead matches, bamboo skewers, garden prunings (cut 'em up small), and charcoal from the fireplace – as long as you wash off the ash which is too alkaline for Subpod.
HUMAN AND ANIMAL WASTE ✅
Human hair and nail trimmings, used facial tissue, used cotton bandages and sanitary items can all be composted in Subpod, as long as they are made from 100% natural fibres. Pet hair of all kinds is fine, along with soiled newspaper and hay cage liners and faeces from vegetarian pets and livestock (rabbits, guinea pigs, hamsters, cows and horses). Dog and cat faeces are NOT suitable for Subpod if you're eating the plants growing around it. But fine if you want to have a separate one for this purpose.
NOT COMPOSTABLE 🛑
You cannot compost non-organics such as plastic, tin cans, cigarettes, building waste, toxic waste, glass, or any other similar materials in Subpod.
What warranty do you offer?
We offer a 2 year warranty on Subpod Mini and the Subpod Compost Aerator. Our warranties cover defects and faults but not physical blemishes and normal wear and tear. We also stock a range of parts for our prodcuts and encourage repair and reuse where possible.
Does Subpod Mini need to be underground?
Yes - 12" underground! Being underground is what makes Subpod different from other compost systems. The soil provides insulation and a way for worms and microbes to explore your garden and feed your plants. Above ground compost systems struggle to keep worms and microbes comfortable, and even alive, in summer and winter – but underground they're safe and happy (which is the secret to good compost).
Does Subpod Mini use worms?
Yes! Subpod Mini is a vermi-composting system, which means it relies on compost worms to break down your food waste. Without compost worms, Subpod can't do its job.

We recommend buying worms for your Subpod locally if possible, but you can also find them online. If you need more information on how to buy worms, read this blog!
Unfortunately, no. But we do have a few tips though!
- Try to purchase worms locally. Worms always seem to be happier if they don't have to be shipped for miles across the country.
- Get a diversity of worms. There are 3 main types: Red Wigglers, Night Crawlers and Tigers. Each is better suited to different environments and temperatures, so it's helpful to get all 3.
- Jump on to our growhub community and see if there's a local Subpodder that will give you some worms. Make a friend and score some worms at the same time!
How many worms will I need for Subpod Mini?
We recommend starting out with a minimum of 500. If you would like to speed up the process, start with a 1,000.
How is Subpod Mini different from other compost systems?
Subpod Mini is an in-ground worm farm, the first ever of its kind! Above ground compost systems are often difficult to maintain and attract pests. Worm farms that are above ground also fail when they get too hot or cold – but not Subpod Mini. Subpod Mini sits 90% below the soil level in your garden, so the compost worms that live inside can come and go freely (nourishing the soil directly). The soil insulates your compost and protects your worms from harsh weather, so you can keep composting no matter the season!

We designed Subpod Mini to deal with all the common issues associated with traditional compost systems:

- It's aerobic, using odourless microbes to speed up the composting process

- The ventilation panels keep it smell-free with fresh air

- It's rodent proof and lockable to keep unwanted hands out

- It doubles as a garden seat, subtly hidden amongst your plants
Is Subpod Mini made from plastic?
It's great to be concerned about the use of plastic, and we have put a lot of energy into this. When designing the Subpod Mini we have considered many factors, and one of the main things that are important to us is a circular life economy.
We have found that the best material we can use now to manufacture our Subpod Mini's is polypropylene which is naturally BPA free. This is one of the safest plastics available from a health perspective with no endocrine disruptor chemicals and with undetectable leaching. Because we have designed the Subpod Mini for durability and long life use, as a priority we are initially making Subpods from virgin polypropylene and will field test blends of up to 50% recycled polypropylene to verify these blends have sufficient strength and longevity to permit the use of a percentage of recycled polypropylene in Subpod manufacturing.
Polypropylene is water and food safe and has been used in the food industry for many years, able to withstand high temperatures of about 110 degrees Celsius/230 Fahrenheit. Using polypropylene, Subpod Mini's are expected to have a minimum usable lifespan of 10-15 years in the soil without any leaching or degradation which is important since the Subpod Mini will contain and be surrounded by a microbe-dense soil in a wide range of conditions, including damp and high humidity areas.
Doubling as bench seating requires that the materials chosen support body weight. Polypropylene based Subpod Mini's can bear up to 200 kilograms/440.93 pounds.
Finally, the Subpod can be recycled when it reaches the end of its life in your garden, completing its life cycle. There are exciting plastic substitutes being developed which we are looking into, but most of these are designed to be composted after use and we need the Subpod to hold up strong for many years while it is efficiently composting all of your kitchen waste ;-)
It's number for recycling is 5.

We want to make your composting journey,simple and enjoyable as possible.
We're here for you
60 Day Satisfaction Guarantee
We know you'll love Subpod Mini – that's why it comes with a 60 day satisfaction period. Use your Subpod Mini in your backyard and return it if you're not happy to us within 60 days for a full refund.
$10 Flat Rate Shipping from our U.S.A. warehouse
Delivered to your door from our local warehouse with world class courier services. You'll be provided with a tracking number once your Subpod Mini is dispatched, knowing exactly when you'll receive it.
Our returns process is easy
In the unlikely event that you'll need to return your Subpod Mini within 60 days, the process is incredibly easy. Our customer service team will provide you with a return shipping label and guide you through the process.