Paul & Kelsey Martinovich are a father and daughter composting duo based in Byron Bay. Their lush family home is a testament to their shared passion for the environment, but composting really became a priority for Kelsey last year.
"I was speaking to one of my friends, Kathryn. We were at the farmer's market and we got talking about composting and she said to me, "It takes 25 years for a lettuce leaf to decompose in landfill." And that blew my mind. I've composted before, but it just got me really interested in seeing what Subpod was about."
Each year, food waste from landfill releases 6.6 trillion lbs of CO2 into the atmosphere, which is 8x the weight of all the cars in America. Diverting waste by composting is a simple way we can cut emissions from the menu. For Kelsey, the difference that composting has made to her life goes beyond the kitchen.
"It sometimes takes me weeks to fill up my bin that goes into landfill now. Everything just goes into my food waste or my recycling bin. It's changed my way of thinking."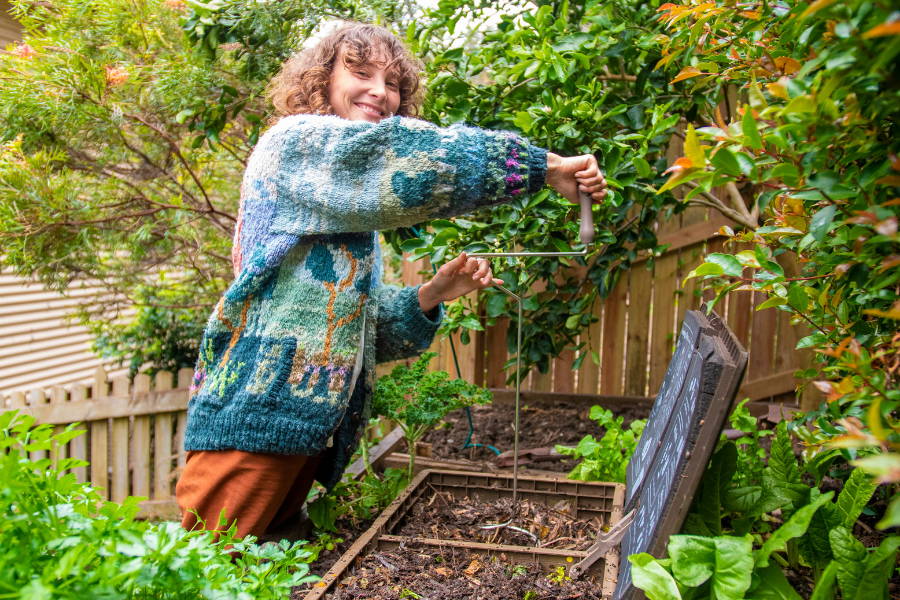 If Kelsey looks familiar, there's good reason for it! When she's not enjoying time in the garden, she models for several international agencies.
"I've been modelling for 10 years now. I started when I entered a TV show, 'Australia's Next Top Model'. It kind of kicked off my career, and it's been an amazing job."
Though she frequents the world of beauty and fashion, her father, Paul, takes credit for the gorgeous garden at their family home.
"I had a bit of problem with my soil here. It was quite clay-ey and I've had to work on that, but around the 'Pod is super lush."
We're sure it is! It turns out that Paul is doing his best to "permanently borrow" Kelsey's Subpod, after she lent it to him during a move last year. Hear her cunning plan to steal it back in the video above.
Want your own Subpod?
Check out our easy to use compost systems!
(No need to steal yours.)