Easy 60 Day Returns
$10 Flat Rate Shipping
Satisfaction Guaranteed
Not only is modbed a stylish addition to your balcony or small space, it's also compact – 900mm L x 600mm W x 800mm H
Friends over or chasing the sun for your plants? Modbed has lockable wheels, move it whenever your heart desires.
Balcony garden perfection
Turn your concrete balcony into a living, waste saving eco-system and experience the joy of growing your own food and herbs.

Modbed comes with a 3-year structural guarantee. We used only the best, sustainable materials to create Modbed.
WE GO THE EXTRA MILE
Earth Friendly Design
Subpod products are made with care for the planet. Modbed is made from carbonised FSC Certified timber and protected by
a recycled plastic bottle liner.
Carbonised FSC Certified Wood
Our wood is FSC certified, which meets the highest environmental standards. Instead of nasty chemical treatments, our wood has been carbonised – a form of heat-treatment used in Japan for over 300 years. Carbonising provides natural rot and salt-resistance to wood and even helps deter pests like termites.
Recycled plastic bottle liner
The liner that sits inside Modbed is a woven material made from recycled PET water bottles. Which is great news for the planet, since recycling water bottles uses far fewer resources than creating virgin plastic! Our food-safe liner prevents the soil inside Modbed from rotting the wood or falling out, while filtering any run-off.
---
FUTURE ACCESSORIES
Customise your Modbed+ with future growing accessories
Modbed is a true modular product. Its unique channel system
allows accessories to be simply added on for the ultimate small space growing experience, year round.
Trellis
We know Modbed is a compact garden, and we're already working on solutions to maximise your growing space. Our trellis attachment will double the growing room by
taking your garden vertical.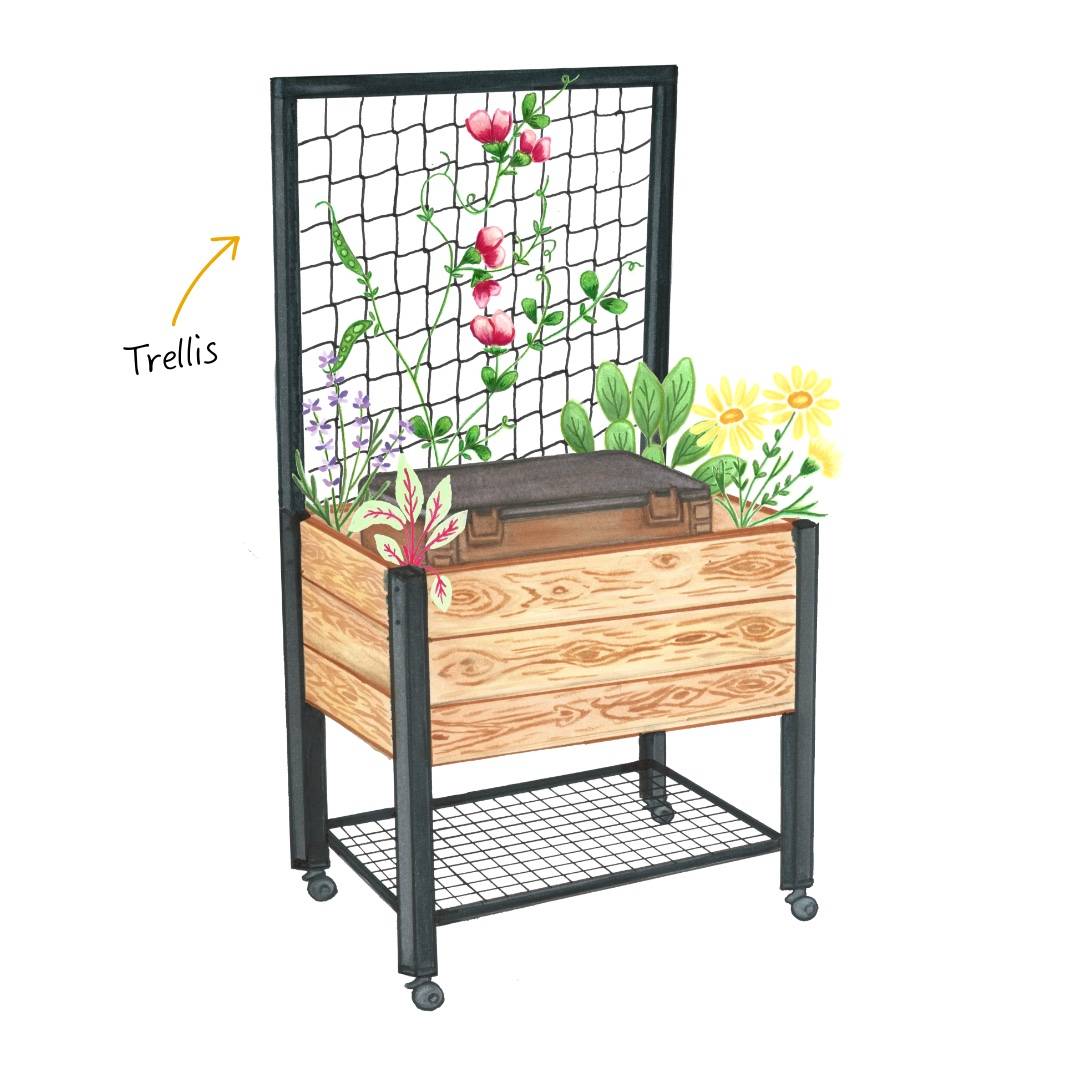 Greenhouse & Insect Net
Whether you want to grow food in snowy seasons or need to keep insects off your plants, our pest-proof insect net and greenhouse attachments will have you covered. No pun intended.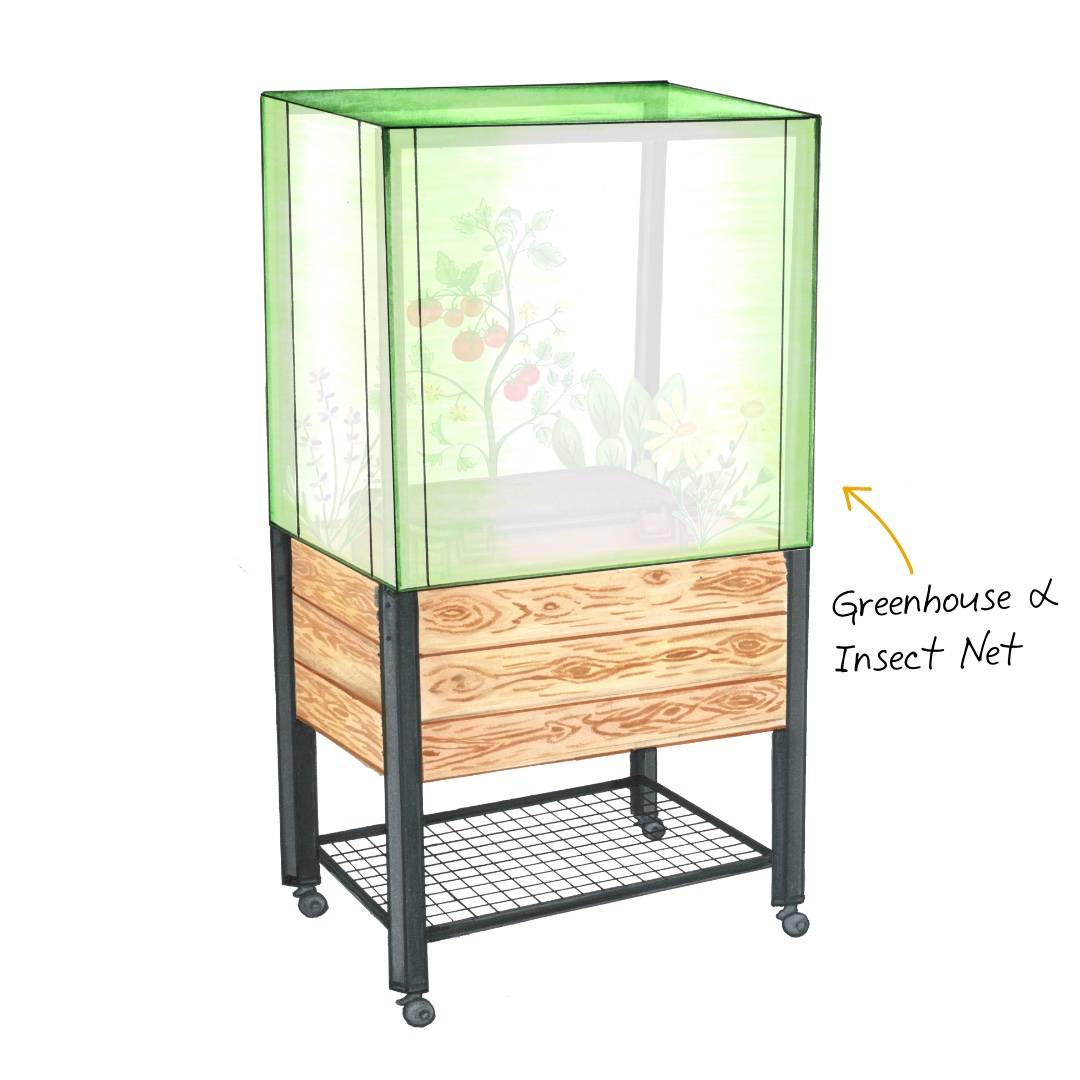 Grow Light
Not everyone is blessed with sunlight in their small garden, but that won't matter with our LED Grow Lights. Grow food in the middle of winter or on the darkest
balcony on the block!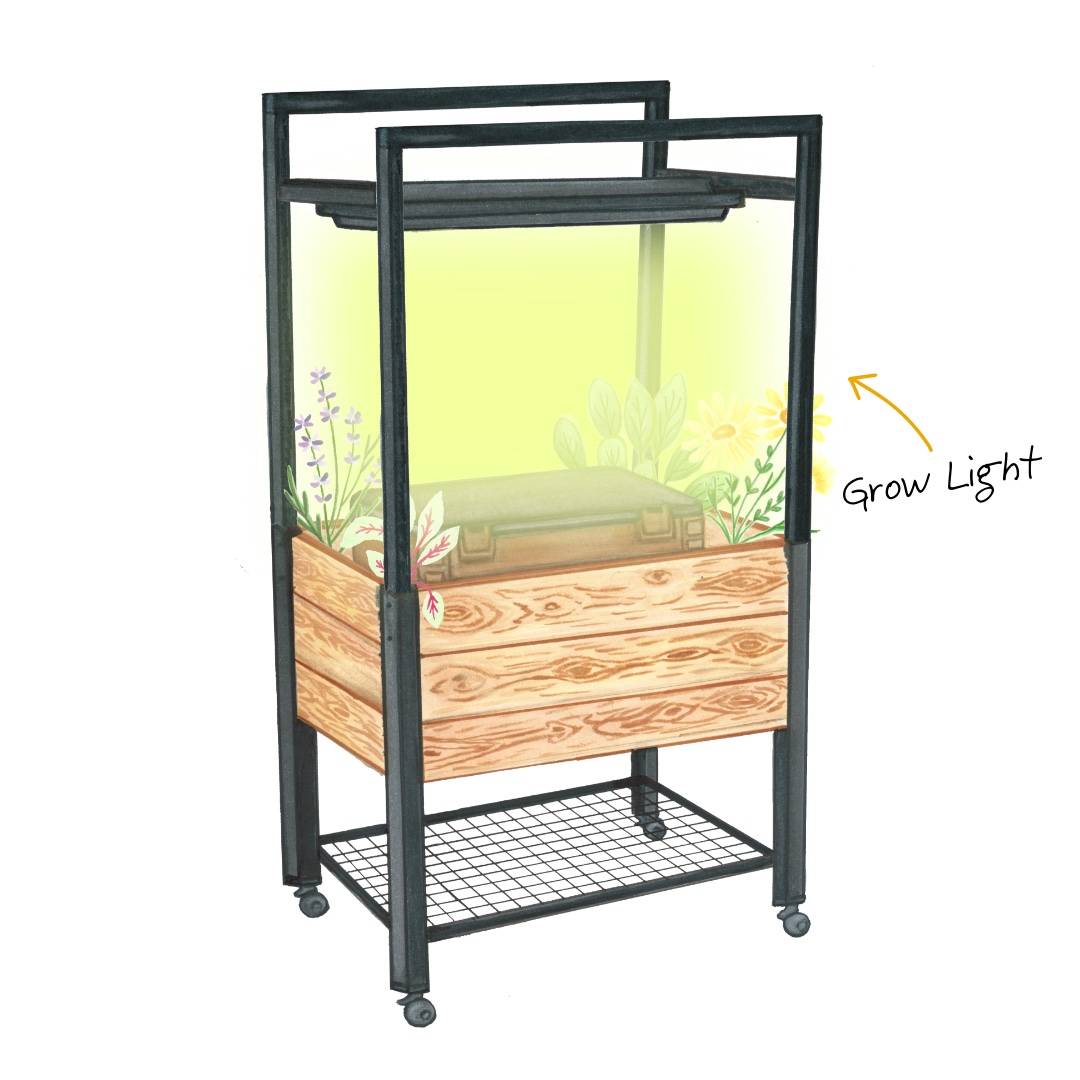 Do something great for you and the planet 🌎 compost and grow your own!
When will I get my Modbed?
Modbed ships within 1 – 2 business days from our USA warehouse via UPS!
What warranty do you offer?
We offer a 3 year structural warranty on the Modbed Garden Bed and 2 year warranty on Subpod Mini and the Subpod Compost Aerator. Our warranties cover defects and faults but not physical blemishes and normal wear and tear. We also stock a range of parts for our prodcuts and encourage repair and reuse where possible.
What is the Modbed made from?
The Modbed+ is made from rot-resistant carbonised FSC certified cedar, and a corrosion-proof alloy frame.
Because we suggest emptying our Caddy every 2-3 days, your scraps don't need to be left to stand for any time, so our Caddy is the right fit for most.
What is the life span of Modbed?
As is true with all of our products, the Modbed+ is built to stand the test of time and has a 100% repairable design.
What are the dimensions of Modbed?
Imperial: 35.4" W x 31.4" H x 23.6" D
Metric: 900 mm W x 800 mm H x 600 mm D
What happens to the water runoff?
The Modbed+ has a replaceable liner designed to allow for drainage without allowing soil to escape. Water from runoff will be minimal - like a light sun shower! Because all the materials are rust and rot proof there is nothing in the Modbed that will cause staining associated with most planters and balcony gardens.
How much does Modbed weigh without soil?
The Modbed+ weighs around 20 kg/ 44 lbs without soil.
How much does Modbed weigh with soil?
When filled with soil, the Modbed+ weighs around 100 kg/ 220 lbs
What is the liner used to hold the soil made of?
The liner is made from recycled PET water bottles.
Yes! It is ROHS compliant.
How much soil will I need to fill the Modbed?
What if I already have a Subpod Mini?
If you already own a Subpod Mini, we suggest you purchase the Modbed Planter on it's own and plant your Subpod Mini into your new Modbed.