Shhhh... you've just been invited to preview our new small-space and balcony garden bed, the Modbed+
Turn any dead space into a living eco-system
The future of small-space gardening and composting
You're a part of a VIP group that's been given early bird access to our revolutionary small space garden bed, the Modbed+
Modbed+ has been designed to host our compact compost system, Subpod Mini, creating the ultimate small space growing and composting team!
We're offering a special ultra-early bird discount to our early adopters. Spend $1 now to receive $100 off Modbed+ when the campaign launches at the end of October 2021!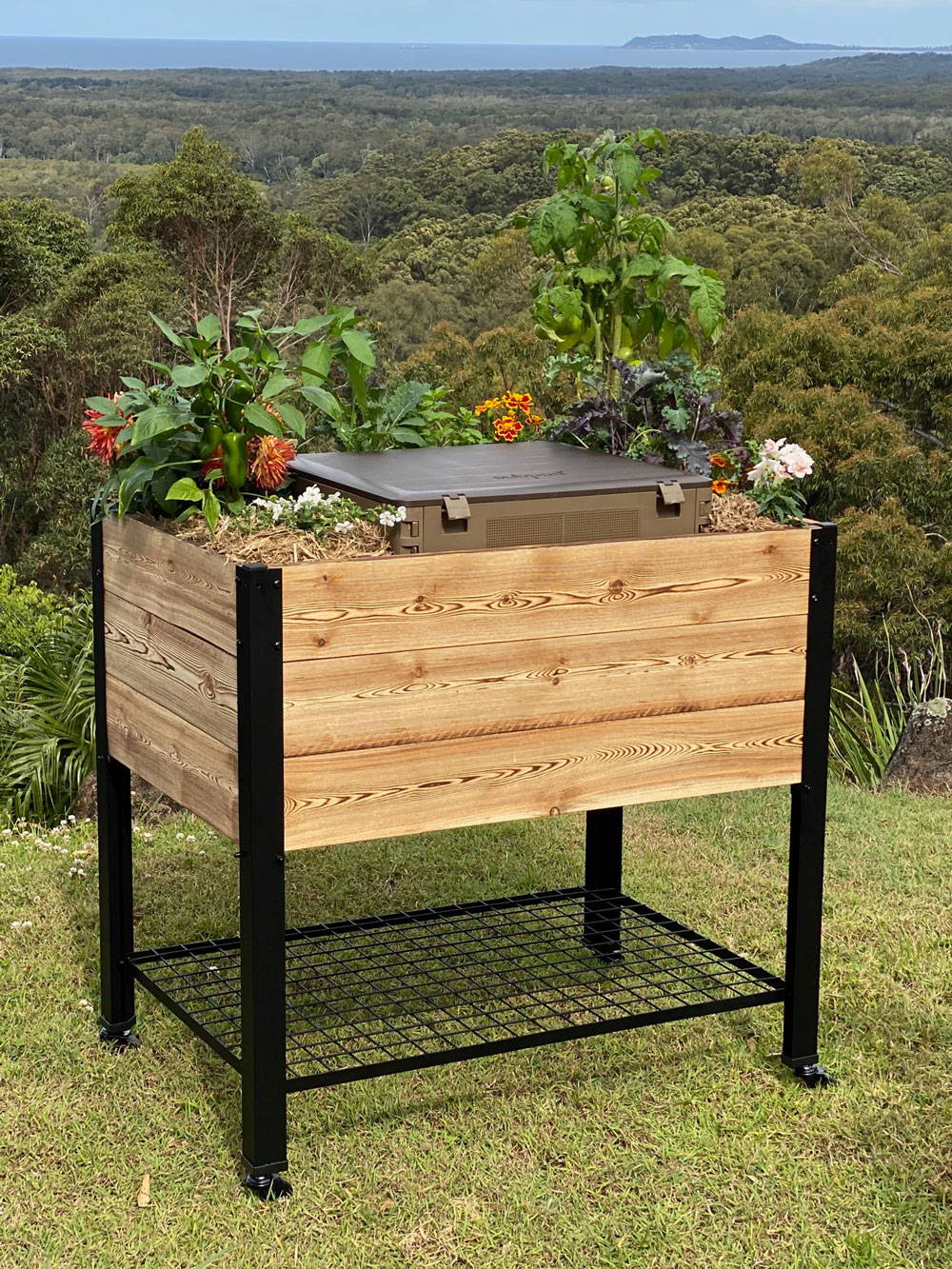 If just 1% of the people living in cities started composting, it would have the same effect as turning New York, Tokyo, London, Sydney and Chicago into dense forests, diverting over 3 billion tonnes of CO2 from the atmosphere every year.
Spend $1 and receive $100
Subpod has been a crowdfunded concept from day one. We think there's no better
place to introduce Modbed+ to the world than on the crowdfunding platform Indiegogo,
where our story started in 2019.
To celebrate the launch of Modbed+, we're inviting you to join our secret ultra-early bird list! You'll get first dibs on Modbed+ with a $100 discount and unlock free access to our online Small Space Growing Guide course if you spend $1 today.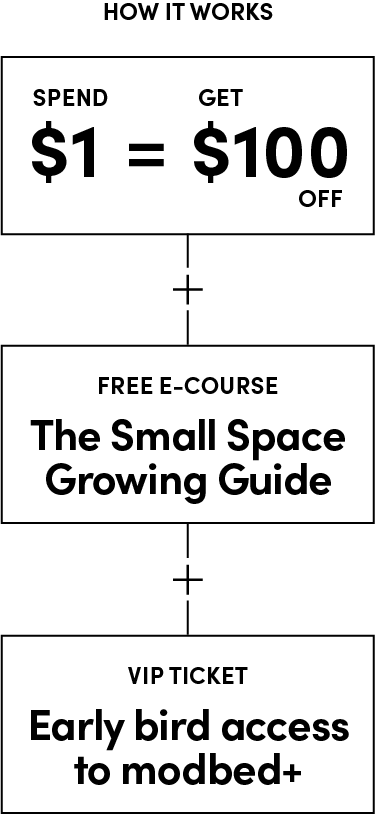 How does it work?
Simply purchase your early bird ticket now for $1 and you'll receive a VIP access email at the launch of our campaign for first dibs on and a $100 off Modbed+

PLUS get free access to our all new Small Space Growing Guide!
FREE access to our all new Small Space Growing Guide included!
Get access to our latest online course, The Small Space Growing Guide. The course walks you step by step through all the aspects of growing in your small space.
The lessons covered in the online course are:
Planning your small space garden
Site assessment
Small space garden design
Picking plants for your garden
Picking the right containers
Please note: You will be sent access to the Small Space Growing Guide course in the final week of October 2021